What we offer
In summary
* Family friendly bed & breakfast
* Hospitality and services
* 4 rooms with private bathroom
* Garden and outdoor season swimming pool
* Parking area
* Garage (for a fee)
* Country setting but close to the city center
* Well connected by public transport
* Fast Wifi
* Continental breakfast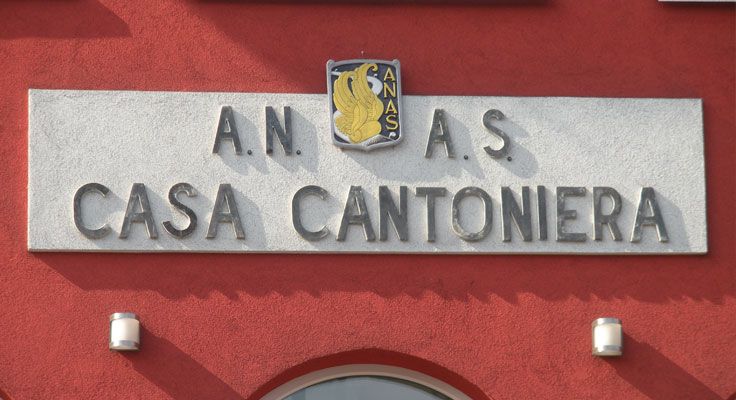 News: Our Pool will reopen in Jun!
The Casa Cantoniera, built in the thirties, all characterized by the typical red color, were the houses inhabited by the staff who managed the maintenance of historic Italian state roads. For these needs, the house was built along a busy road and near the railway line.
Our Casa Cantoniera, built on the S.S.35 dei GIOVI km.  164,67 in Como, is located in a sunny position few minutes away from the lake of Como and from Switzerland, became a beautiful and hospitable house with garden and a swimming pool.
Completely restored, it offers some rooms with bathroom for Bed & Breakfast in a comfortable, familiar and international environment.
WHY CHOOSE US?
B&B CASA CANTONIERA in COMO: a charming cottage with garden and a small swimming pool completely restored recovering original materials and following rigorous energy saving principles. Ideal for a cultural holiday on the lake and mountains of Lombardy, in the name of discreet and attentive hospitality.
It is located on the outskirts of the city in an area well served by public transport and is accessed by a short flight of steps through the garden.
The walled city and the lake can be reached in a short walk or by bus. The house is next to one of the most beautiful Romanesque churches in the area, San Carpoforo, and is also the starting point for panoramic walks in the tranquillity of the Spina Verde and the Baradello Castle.
Continental breakfast is served from 8.00 to 10.00 am in the common room or in the garden if the season permits: coffee, tea, cappuccino with fresh milk, juice, butter, jam, honey, freshly baked bread, croissants, yogurt and boiled eggs.
Non-smoking facility.
For the respect of all guests, our animal friends are not allowed.
For informations and booking
In 2023 the prices per night of a double or twin room
(including breakfast, wifi, parking and air conditioning) will vary
from €90.00 to €130.00.
Contact us by phone, mail or whatsapp indicating
the period and the number of people.
(+39 3464155012 – info@casacantoniera.como.it)
We can also offer you an apartment in the historic center of Como:
Thank you!!